While discussing many interesting financial and economic issues this morning such as the VIX, various equities, Europe, many different sovereign bond yields, etc., it occurred to me that concerns of a VIX spike, while warranted, show the pleasure that comes along with low volatility.
One interesting investment comparison that helps portray this issue is a comparison of gold vs. silver.  Although, both have done well since '00 (as seen in the longer-term chart 1), it is quite evident that the volatility lies more so with silver (as seen in the shorter-term chart 2).  I enjoy making money, but I also enjoy the pleasure of lower volatility.
Charts from kitco.com, click to enlarge.
Chart 1: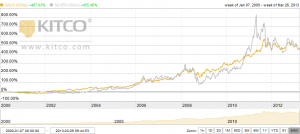 Chart 2: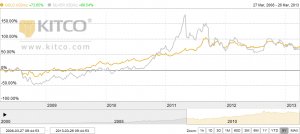 Related Reading: Silver bulls, are you ready to be tarnished?